Best & Affordable Social Media Optimization (SMO) Services India
Knowing that social media is the next big frontier for marketing, you might be having many doubts about where to go and what to do! We would say that you have come to the right place for fostering your brand presence on social media.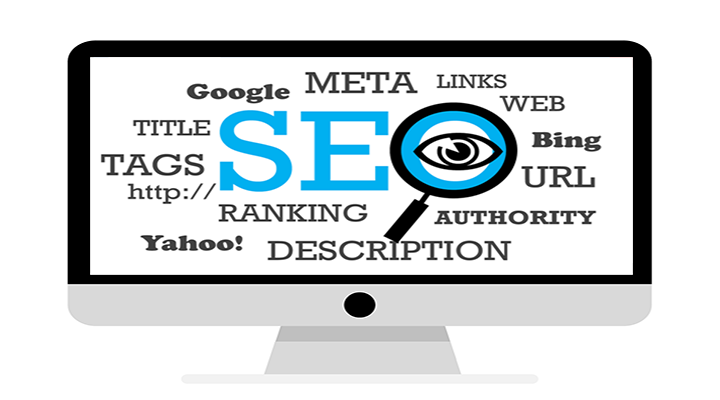 Best in
industry SMO services
Python Web Services understands the significance of social media in the promotion of businesses and thus strives to provide exemplary outputs in our Affordable Social Media Optimization Services. Please allow us to throw some light on how social media is crucial for your business by focusing on some industry statistics.
Almost more than three-quarters of users on the Internet are associated with the use of social media.
The growth in the number of social media users all over the world is expected to be from 2.1 billion in 2017 to 2.5 billion by the end of 2018.
43% of businesses have been able to identify new customers through LinkedIn.
96% of small businesses implement medial social marketing with 92% among them agreeing to the fact that it is considerably important for their business.
On a weekly basis, local business pages on Facebook receive a viewership of almost 645 million people.
More than 50% of shoppers state that their purchase decisions for a product or service were largely based on recommendations received on social media networks.
The services provided by us at Python Web Services for SMO are as follows:
Facebook marketing services.
YouTube marketing services.
Twitter marketing services.
Pinterest marketing services.
We complement our expertise in the above-mentioned areas with the help of specific competences as follows
Content creation and promotion.
Social media audit and strategy development.
Social advertisement.
Analytics and reporting.
Multi-channel integration.
Social monitoring and listening.
Our SMO
service approach
The first thing that you should take a look at in our capabilities for delivering the best SMO services India is our approach to provide clients with their desired services. Social media audit is a promising measure that includes diverse steps for evaluation and optimization of the profile of your brand on social media.
We also strive to develop strategies for management and use of these profiles for obtaining the most productive outcomes for the client's brand. Our understanding of the significance of regular and attentive social media audits is reflective in the diligent efforts of our SMO professionals to conduct social media audits for achieving the highest possible levels of online presence for your brand.
Our approach in providing SMO services is not limited only to the creation of social media pages and a listing of the client's brand on different social media platforms. We focus on the actual objective of social media optimization, i.e., to build an audience base on different platforms. We can implement our experience in this domain for improving awareness about the social media presence of the brand alongside drawing audience traffic.
After creation of awareness among customers and audiences and obtaining the desired level of traffic to the social media page of your brand, it is essential to convert a major share of the traffic into active leads. This is where customer engagement comes into the picture. The different aspects of communication with the audience such as content, time of delivery, the approach of delivery and volume of content are critical for accomplishing the most profitable outcomes in this context.
All of our strategies in SMO services are adequately supported with the creation of promising content with the necessary levels of interactivity, relevance, and appeal. The publishing of effective content could be considered as key to the development of favorable relationships of the brand with its audience.
Finally, we make sure to measure campaign-related metrics as well as real-time analytics for evaluating performance as well as identifying any potential opportunities to leverage. Moreover, we also strive to give our maximum for making the marketing campaigns of our clients interactive and real through the tactical integration of your brand personality into our social media strategies.
Our services
in SMO
After taking a view of our approach in delivering the most Affordable social media optimization services India, we would like you to take a tour of the services which you can avail here at Python Web Services for improving the presence of a brand on social media. Social media audit and strategy services form the basis of every SMO service company, and we are no different!
In this service, we analyze the performance observed across different social media channels for coming up with formidable improvement strategies that could influence conversations alongside ensuring audience engagement. Content creation and promotion services include the development of interactive and informative content by existing trends and preferences of users on social media.
This helps in creating enough buzz about your brand as well as the expansion of your social reach. Social advertising services are specifically administered in the form of steady, appealing and well-directed social advertising campaigns which could ensure the improvement of brand outreach and revenue as well as influencing the brand outreach of clients.
Multichannel integration services could be helpful for prolific data integration across different social media platforms alongside assisting in connecting with the target audience. Social monitoring services are particularly dedicated to the observation of social conversations about the interests of a specific brand that can assist in obtaining consumer insights as well as the discovery of potential opportunities.
Analytics and reporting services help clients in measuring their performance, campaign overview as well as crucial social media metrics in the form of customized reports.
Benefits of choosing
Python Web Services
Now that you have reviewed the different aspects such as approaches followed by us and the services included in our packages for Best social media optimization services India, you should also take a look at some reasons for which you can trust Python Web Services. We can make the most out of all social media platforms such as LinkedIn, YouTube, Twitter, and Facebook to develop the social media presence of clients.
Our workforce including competent and experienced personnel in digital marketing such as business analysts, web designers, digital marketers, and SEO consultants is always at your disposal for the best possible results. Customer satisfaction is another one of our benchmarks which is characterized by approaches that are directed towards quality and results.
The reviews and testimonials of our clients could provide ample validation for the same. Furthermore, you would also find that we have affordable pricing for our different service packages that can be suited to the needs of small business owners as well.
Contact Us
Get in touch with us and we will contact you back.
Need a call back? We can do that too!
Python Web Services
D-150, West Vinod Nagar,
East Delhi, India, 110092
Phone: +91 (999) 021- 2007